AIR TALENT / SHOW SCHEDULES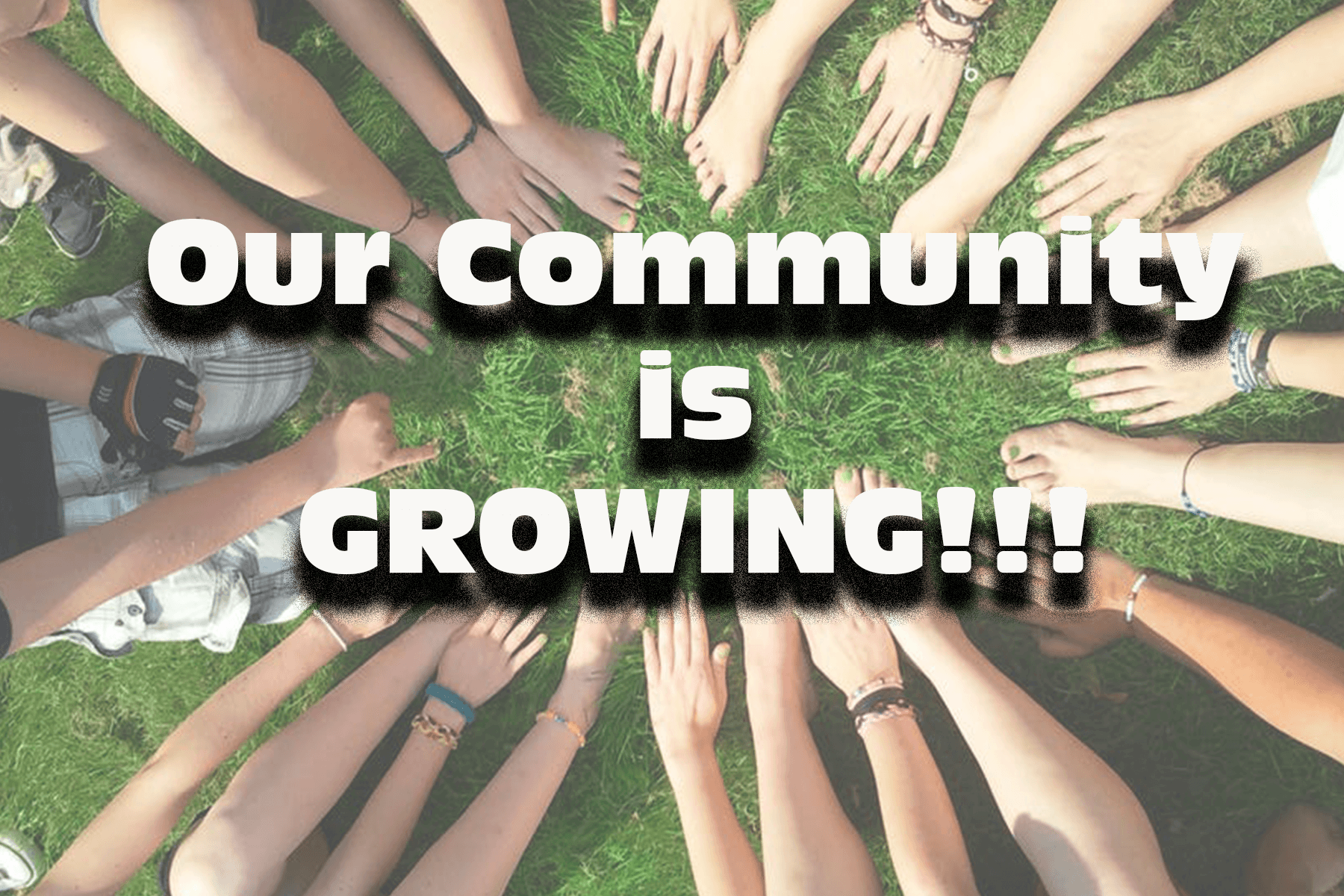 ALAMOGORDO IS GROWING!!!!
The mall is under new ownership and management that is fully focused and committed to developing the shopping center! Expect lots of familiar brand names!
Hobby Lobby is scheduled to open in January 2018!
Burke's Outlet is moving, tentatively opening in September 10th & White Sands!
The F-16 Mission is rolling in to Holloman Air Force Base and we are expecting lots of new personnel and their families!
URS/AECOM is actively hiring over 600 employees!
Alamogordo Public Schools and Holloman Air Force Base were recently awarded the LTG H.G "Pete" Partnership of Excellence Award! Only a handful of schools nationally receive this award! Congrats APS!
Alamogordo Public Schools is currently on track with their expansion and upgrading process, with a new school scheduled to break ground in 2019!
Imago Dei Academy reports that enrollment is at an all time high!
The construction continues on the Family Fun Center out by Aviator 10! Opening date coming soon!
Construction in the Granada Center on First Street continues! Watch for a new restaurant coming soon!
Our local animal shelters report that adoptions have increased!
A brand new car was is planned for White Sands Blvd. Next to Buffalo Wild Wings!
More Businesses! ~ More Jobs! ~ Growing Economy!
107.9 COOL-FM Video of the Day
"Another Brick In The Wall (Part II)"
We don't need no education
We don't need no thought control
No dark sarcasm in the classroom
Teachers leave them kids alone
Hey teacher leave them kids alone
All in all it's just another brick in the wall
All in all you're just another brick in the wall
The Blues Brothers
Want to see this on the big screen absolutely free???
If you want to know how, you've GOT to listen!!!



There are no scheduled roadblocks. Roadblocks are subject to change without notice. Contact Range Control at 575-678-1178.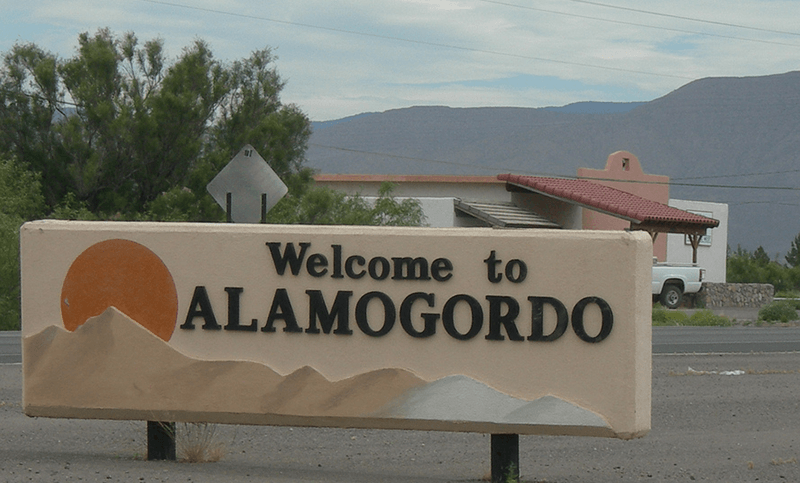 Alamogordo, NM Weather
88°
clear sky
humidity: 35%
wind: 17mph S
H 88 • L 64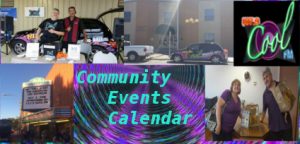 Saturday, August 26, 2017Tailgate
September 2-3, 2017 27th Annual Cottonwood Festival
Monday, September 11, 2017 United We Stand
Saturday, October 7, 2017 Trinity Breakfast & Tour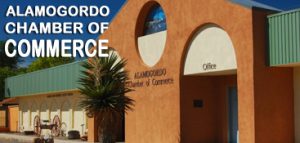 27th ANNUAL COTTONWOOD FESTIVAL
Saturday, September 2nd
9am – 9pm
Sunday, September 3rd
9am – 2pm
Alameda Park
AMBASSADOR PANCAKE BREAKFAST
Saturday, September 2nd
Sunday, September 3rd
7am – 10am
Alameda Park
F.A.N. CLUB
Friday, September 8th
8-9:30 am
Margo's Mexican Food
Sponsored by: First National Bank
9/11 UNITED WE STAND
PARADE & MEMORIAL
Monday, September 11th
Parade 5:30 pm
Beginning at Indian Wells & Juniper
Ending at NMSU-A Science Center
Food & Education 6:00 pm
Memorial Ceremony 7:30 pm
Food & Education and Memorial held at
NM Museum of Space History
Upper Parking Lot
Margo's Mexican Food
If you have questions about the Alamogordo Chamber of Commerce, or you would like to join, please call 575-437-6120, or click here to go to their website!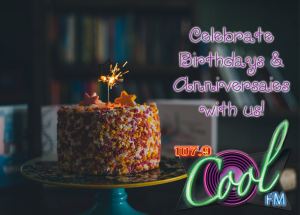 Join 107.9 COOL-FM For Birthdays & Anniversaries!!!


If you or someone you know is celebrating a Birthday or an Anniversary, you can submit that information right here! Just click the button below and fill in the form! Join Your Morning with Joe and Julianne each weekday for Birthday and Anniversary announcements in the 7 am and 9 am hours! And…tune back in on Friday mornings in the 9 o'clock hour to find out who won the Birthday and Anniversary Bash!!!
VOLLEYBALL
08/25 ~ CHS Bears ~ Eunice Tourney
08/26 ~ CHS Bears ~ Eunice Tourney
08/26 ~ AHS Tigers at Ruidoso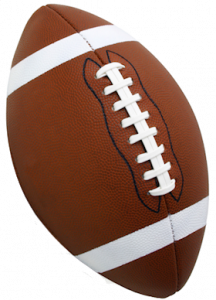 FOOTBALL
08/18 ~ CHS Bears at Melrose (Scrimmage)
08/25 ~ AHS Tigers vs Valencia
08/26 ~ CHS Bears at Springer
08/26 ~ THS Wildcats at Hot Springs
CROSS COUNTRY
08/25 ~ AHS Tigers at Chaparral
08/26 ~ CHS Bears ~ Rails to Trails
SOCCER
08/25 ~ AHS Tigers ~ LCPS Tourney
08/26 ~ AHS Tigers ~ LCPS Tourney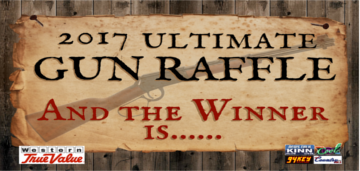 Tuesday 08/22
Ticket # 1060
H&R 12 Ga Hunting Shotgun
Thursday 08/17
Ticket # 2432
Rossi .38 Special Double Action Revolver
Tuesday 08/15
Ticket # 1309
Henry .22LR Survival Rifle
Thursday 08/10
Ticket # 1979
Hi-Point .40 Carbine
Tuesday 08/08
Ticket # 0951
Heritage Rough Rider Single Action Revolver .22LR